Monthly Moodboard - October '18
By Christina Karras and Ruby Staley
This months loves…

Click through the gallery to see a curated collection of things that we have been feeling, watching, listening, reading or doing.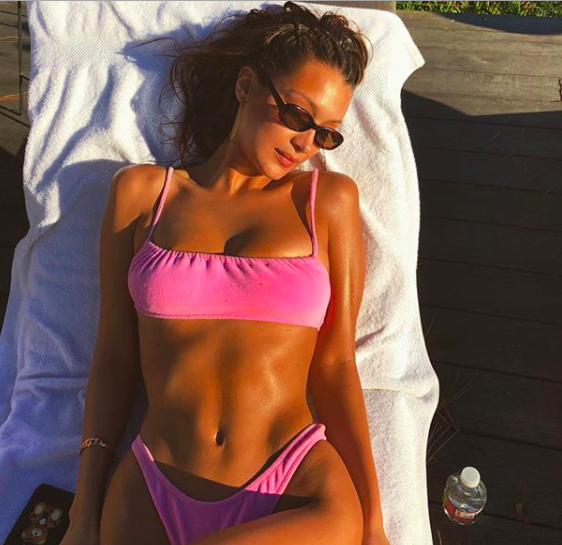 Fluff

We've been loving getting to know the team behind Fluff, the beauty company "trying to change the face of the beauty industry, without changing the face of girls", and using their ethical bronzer to warm up our faces this October (while we await summer's glow.) Check out their growing product range and 'issues' here.


Lilian Akenhan (@flex.mami)

Home grown DJ/Influencer/Author/All-Time-Fave @flex.mami has released her very own e-book 'Full Time Flex', providing us with flex-approved tips and tricks on manifesting your dreams, and how to make the universe your bitch. Follow for her for the electric make-up looks, and stay for the BDE content.


COCO SIMS (@Fkncoco)

Melbourne based creative Coco has been in the back of our minds since we heard her speak at the 'Fluff X Thinx' panel in Melbourne last week. Unafraid to cover taboo topics, the young artist's work speaks to themes of femininity, menstruation and diversity, collaborating with Fluff to re-purpose people's old bronzers into a piece of art - and she does tattoos!


Zoe Kravitz's Rolling stone shoot

Zoe pays homage to her mother Lisa Bonet's iconic Rolling Stone magazine cover 30-years-on. In the au-naturale photoshoot, the actress chose to pose in the nude, recreating the stripped down cover. In the interview, Zoe mentioned how Lisa Bonet was actually 2 months pregnant with her at the time of the original photo, so "technically, this is my second cover" she joked.


Bella Hadid (@bellahadid)

It seemed only fair to include the queen of serving looks on this list. Between celebrating her 22nd birthday this month and getting back together with The Weeknd, (we were rooting for them!) it seems Bella can do no wrong.


"Replica"

Produced by A-Zine's own editors, our podcast series: "REPLICA" explores fashion's complicated relationship with originality and counterfeits. Christina and Ruby discuss some of their most consumerist moments, while trying to make sense of the tangled web of the fashion world. Listen to the chats about trends, appropriation and pop culture here.


A Star Is Born

Bradley Cooper's remake of the classic warmed our cold, cynical hearts and reignited our love for Lady Gaga's voice. Passing the true test of a tragic romance, we were still sobbing hours after the credits rolled. Featuring all original and live recorded music, the soundtrack will have you going back to have your heart ripped out all over again.


Sarah Bahbah

With artwork that was made for Instagram, her bio cites "you've probably seen my art on someone else's account." Sarah creates cinematic prints released in installments, featuring subtitles that awaken the feelings of unrequited love in all of us. Her latest entitled 'Dear Love', features Noah Centineo - of 'To All The Boys I've Loved Before' - and the shots are so dreamy they look like they've been pulled straight from a French indie film.


Suku Home

Melbourne-Indonesian clothing and home-wears brand Suku Home are making us want to take a loooong holiday down the coast and exclusively to wear their gorgeous pyjama's all day. With matching cozy bedding, kimonos and t-shirts, the warm tone collection featuring tie-dye fabrics is perfect for the upcoming sunny days, and nights.