Monthly Moodboard: April + May '19
By Christina Karras and Ruby Staley
This months loves…
Click through the gallery to see a curated collection of things that we have been feeling, watching, listening, reading or doing.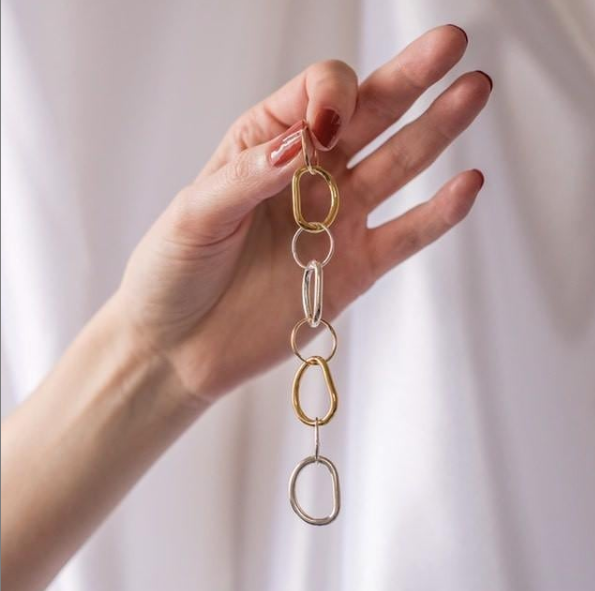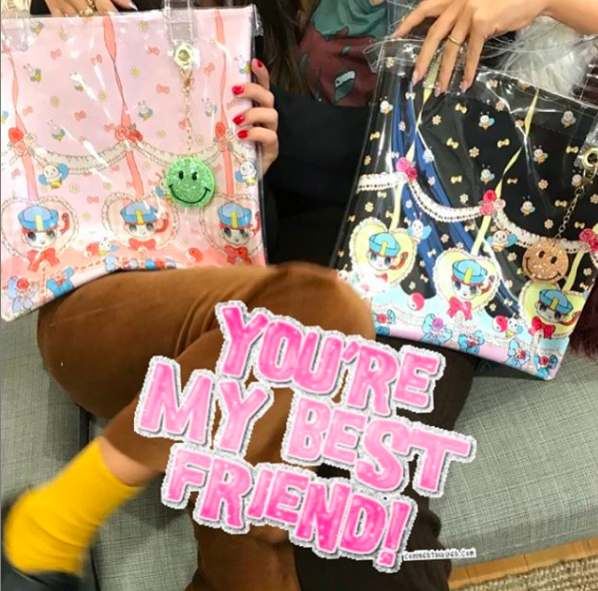 Beauty Spock
Frances O'Sullivan , or better known by her Instagram account as @beautyspock, creates enchanting makeup looks and costumes for her 352K followers (and counting). A background rooted in film and special effects, O'Sullivan took her skills at face and body painting on movie sets to social media. Where, much to her surprise, she amassed a huge following. Scroll through her Instagram to find a plethora of inspiration for any look, from everyday to costume and couture.
GM Jewellery
Instagram based jewellery designer and creator, GM Jewellery, creates beautiful, simple pieces for everyday wear. Handcrafted in regional Victoria, Georgia crafts each product herself - each with a touch of love and care. All products are made to order and totally one off for a super exclusive look.
Stay tuned for our interview with Georgia which is set to hit the site, reaaal soon.
Shameless
Although we're late to the party, lately, we've been tuning into and loving Shameless - the pop culture podcast for smart women who love dumb stuff. Having been named among Apple's best podcasts of the year last year, Shameless sky rocketed to popularity late last year. Hosted by the gal-pal duo Michelle Andrews and Zara McDonald, who meet while working at Mama-Mia and bonded over their shared interests in all things pop culture. Whether its picking apart episodes of The Bachelor, following the Kardashians latest moves or chatting to influencers, they do so in a thoughtful and articulate way - prompting listeners to think deep about seemingly shallow topics.
While we love Shameless, we're also excited for Zara and Michelle's new podcast, in collaboration with Bumble, called LOVE etc. which will be chatting about all the ins and outs of relationships.
IGOR - TYLER THE CREATOR
Tyler is back with his sixth album and this time around we are seeing a more vulnerable side to the rap artist than ever before. Feeling like a continuation of Flower Boy, Tyler's earlier album, in its soulful references and pop rhythm.
Our picks off the album include dreamy pop track; EARFQUAKE and the album's final heartbreak anthem; ARE WE STILL FRIENDS?
Beauty's Got Soul
Beauty's Got Soul is the Melbourne-based beauty company with a heart. They make a range of sweet smelling products, while donating a percentage of the sales to help provide safe sleeps across Australia and all of their products are vegan, cruelty free and high quality.
We chatted to the owner to find out more about Beauty's Got Soul's mission, her favourite beauty products, and the future of sustainable beauty. Read our interview with the brain behind the business; Leonie Henzell, here.
ayja.love
Ayja Love makes skincare for women from all walks of life, with a holistic and natural mindset which keeps self care at the forefront. Inspired by the elements of water, fire, earth, air and space, you can shop their range of bath blends, masques and candles, that all play on ancient feminine rituals for self care. The products are all natural and 100 per cent vegan, often with indulgent ingredients like flowers or rose quartz - so you can feel like a goddess while connecting with mother earth.
Florence Given
She's just been named Cosmopolitan's Influencer of the year, and she is the face of tinders new ad campaign. London based Florence is an artist and writer, and the ultimate inspiration for putting number one (yourself) first and doing what makes you happy. With a campaign to #DumpHim if he is'n't adding any value to your life, she is outspokenly feminist and her messaging seeks to empower women to do whatever the heck you want. Follow her for retro graphics and stories of her dancing.
Lush's new packaging free skincare range
To confront the growing problem of single use plastic waste, LUSH's new naked range is the next step in the company's journey in reducing plastic pollution. The new range includes vegan facial oils and cleansing balms that sound both delicious and nourishing – minus the useless plastic packaging. To restock your skincare regime, minus all the packaging, the entire skincare range is available online and in all Lush shops.
Hello SiSi
Sienna from 'Hello Sisi' makes cute bags from whatever you ask her to. She has developed a style which uses clear PVC and found objects like stickers, photos, magazine covers or clippings and uniquely sourced fabrics into one of a kind, custom tote bags. From vintage playboy covers to bootleg LV fabric, her aesthetic is unique and playful . Based in Melbourne, you can visit her Brunswick studio space or send her a DM to make the tote bag of your dreams come true!