Culture Shock: Travelling Sri Lanka
Recently I embarked on a two week long trip to a seemingly odd and exotic destination to which many asked 'Why Sri Lanka?' when I mentioned my travel plans. Before I left, I didn't have a genuine answer to this question but rather was driven to visit Sri Lanka by the promise of warm weather and cheap food and accomodation. We planned minimally beforehand as we, like many others I had spoken to about my travels, did not know much about the country itself, its heritage or what to expect, and simply hoped for the best.
Mid-June this year, I found myself jumping headfirst into my first solo(ish) - without my parents or experienced leaders - expedition to an international destination, full of excitement and a fair dose of anxiety. Although, the teardrop shaped island of Sri Lanka truely satisfied my wishes for a lush paradise in almost every sense.
The city of Colombo, although bustling and highly populated, sat alongside the sea which omitted a calmingly cool breeze and familiar salty scent throughout. Here we paraded the suburban streets and hectic markets, discovering new places and finding refuge in familiar sights (*Pizza Hut*!).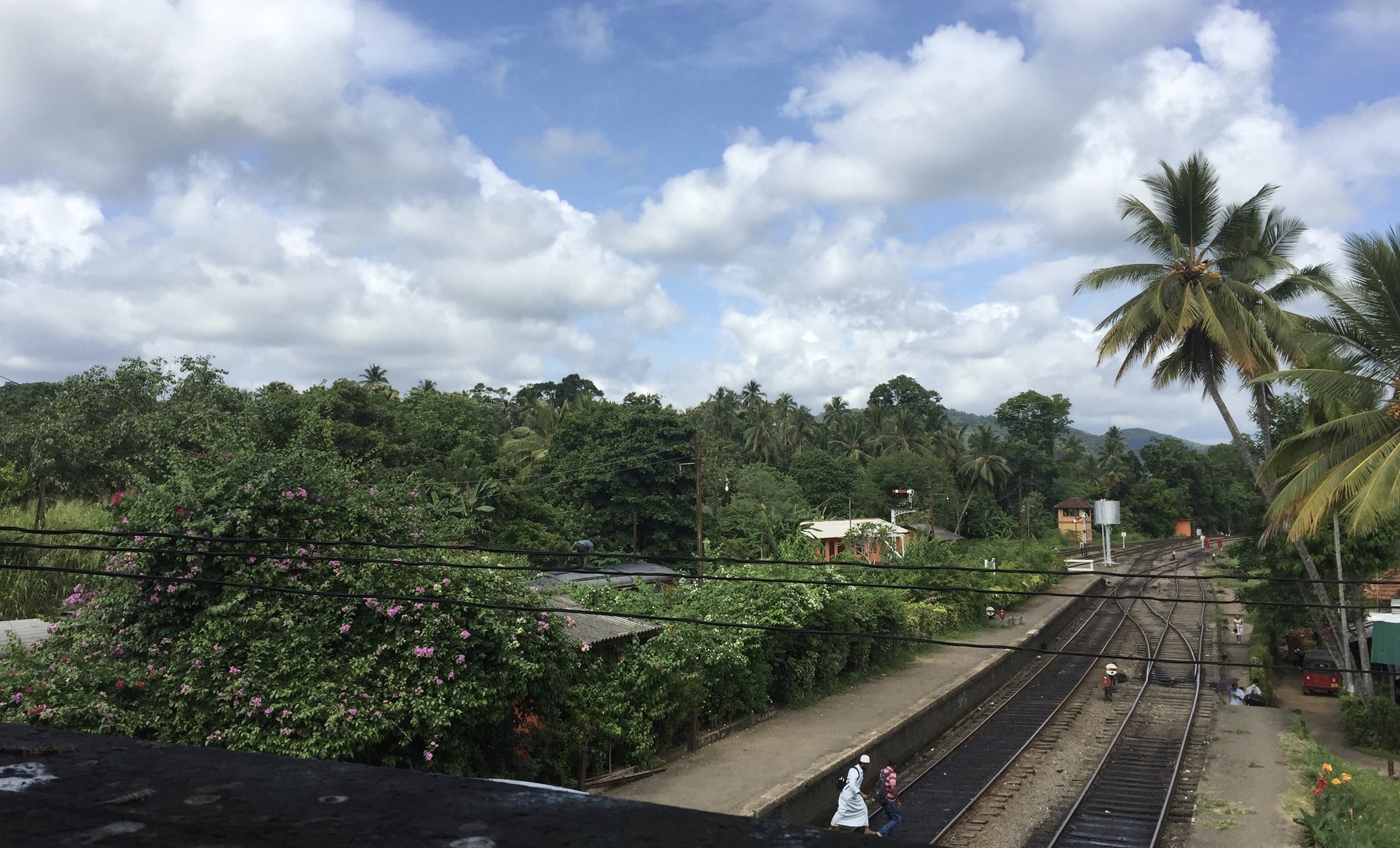 Rather than spending a great deal of time in the city, we ventured inland for a few nights, caught a train and found ourselves in the rainforest village of Rambukkana. The density and vitality of the plants which covered majority of the areas we stayed and visited was breathtaking and unlike anything I had ever seen before.
We were fortunate enough to spend time at the Pinnawala Elephant Orphanage, watching the beautiful creatures eat, bathe and be cared for.
After our time in the lush forest spotted with breathtaking mountains and tea plantations, we ventured to the coast. We spent an entire week at Arugum Bay, a laid back coastal town home to some of the best surf beaches in the country. The locals we encountered were mostly welcoming, genuine people who were interested in our stories and willing to tell theirs.
Although the country itself was breathtakingly beautiful, the true heart of the country is found in its people. From the time I spent being active and on the move from swimming and surfing to walking and driving, I found I learnt the most and had the best time when I took the time and talked to both the people I travelled with and people I had met along the way.

All in all, the trip was a huge success, thanks to the amazing people I embarked on this adventure with and the beautiful country which enabled us to feel at peace and truly happy over the small period of time we visited.